SterJo Edge Passwords v.2.1
SterJo Edge Passwords is a small utility which will recover all your forgotten login details stored by the new Microsoft Edge browser. It would also display the URL, including the username and password for each entry.
How is SterJo Edge Passwords working?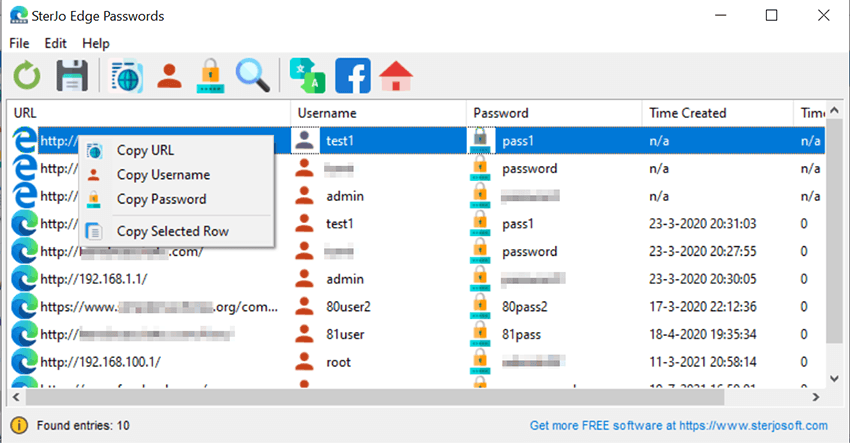 Microsoft Edge is a new replacement for the old Internet Explorer browser which supposed to offer more stable, faster and safer browsing. It also allows you to save login credentials and use them when necessary. Using this tool you could recover all those details within a second in case you have forgotten them and as simple as possible.
Download
Portable
About Downloading the SterJo Edge Passwords
SterJo Edge Passwords works only on Microsoft Windows 10 and Windows 11 where Microsoft Edge is installed by default.
Version History
Version 2.1: Removed more .DLL dependencies.
Version 2.0: UI changes and removed .OCX dependencies.
Version 1.3: Added support for the latest Microsoft Edge browser based on Chromium.
Version 1.2: Added export to HTML (.html) and KeePass file (.csv).
Version 1.1: Added multi-language support.
Version 1.0: First public release.