SterJo Strong Password Generator v.1.0
SterJo Strong Password Generator creates strong and random passwords based on the characters you want to use. Nowadays password security should be taken really seriously, especially after several announces for security breaches into some large companies like Yahoo, Opera and Dropbox.
How is SterJo Strong Password Generator working?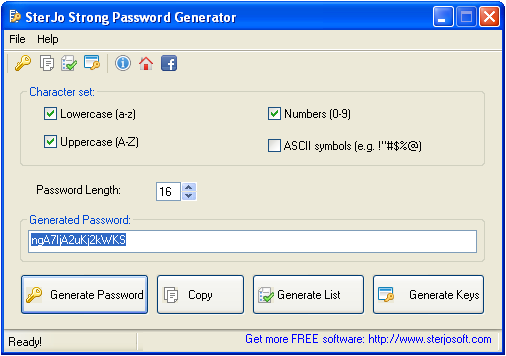 Using this tool you could generate one or list of several hundreds highly secured passwords with a series of random characters, which should be difficult to guess or break using brute force methods.
Download
Portable
Perfect tool for software developers
Another great option for software developers would be the included key generator which would help developers building unlock key list for their shareware or trial versions.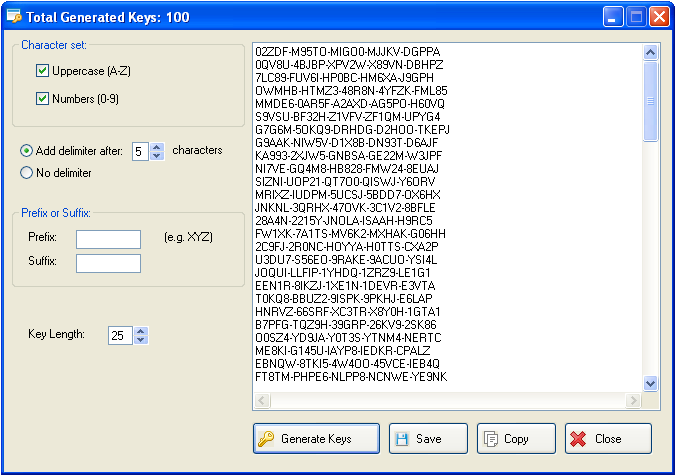 About Downloading the SterJo Strong Password Generator
SterJo Strong Password Generator works on all Windows platform starting from Windows XP to the latest Windows 10.
NOTE! If you are encountering a runtime error, please try to run the application with right mouse click and select "Run as administrator".
Version History
Version 1.0: First public release.